When you look like a hardened criminal on passport photos or drivers licences. I don't know of anyone that has a decent photo when it comes to passports or any form of an identity card.


I have to live with mine for the next 10 years


Anyone here ever had a decent photo done for their identity?

If you have then it is a miracle
I just hope I don't get caught speeding and someone wanting to see my licence, I am going to be driving with great caution for the next 10 years!!!!!!!!!!!!!!!
I know what you mean!!!

I take the worst photos of anyone I know! Just to prove it, I always keep a copy of them to show later.

Here's one of my first driver's license pictures, back when I had hair on my head.
At least I wasn't having a bad hair day!

Here's a recent shot, not much hair on the head.
For some reason, I'm not sure the photographer specialized in passport photography.
Oh my such a drastic change Ron
Maybe you could join the Hair Club for men to ge those luxurious long locks back
My very favorite line about passport photos is from the late Erma Bombeck.

She said "When you start to look like your passport photo, it's time to come home."


How true!
My first drivers license photo when I turned 16 was horrible!!!

My second when I turned 21 was great!! I wanted to keep it forever.

My third and current photo is horrible again....so I am hoping next time I get another good one.
I only have one thing to say.....

NEVER listen to your husband when he says "get there early"...his theory was there would be no line....well, I get there early and not only was there a line but now my picture shows a bed-headed, no make up mad person
LOL, I've had only one good photo! I was slim, trim and hair looked great. Man, I wanted to frame that sucker.

As for Ron, why does he keep subjecting us to belly hair?? At least this time it's not his..........
I've actually had 2 really good pictures for my driver's license, so can't complain there....passport pic is a different story!




HAHAHAHAHAHAHAHAHAHA
Off topic: Steph -LOVE your new avatar!! Barney is adorable!!
Ron showed his, so I better show mine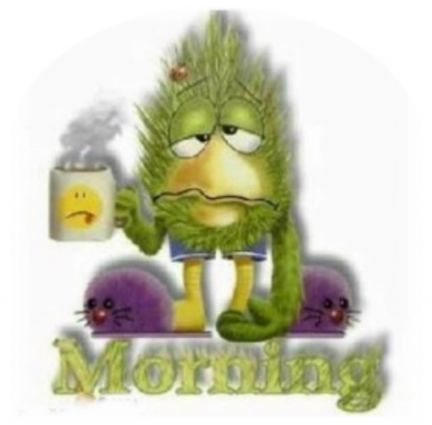 Have to live with that for 10 years
My worst one was for my handgun carry permit. If I really looked like the photo they should have locked me up instead of letting me carry a gun.
Go Figure, the Best..I mean the very BEST photo of me ever taken was for my drivers license. Yah I know you're all jealous of me now..trust me I was just as shocked.

Works opposite for me however, as when asked for ID, clerks will peer suspiciously at my drivers license and then look at me in person and I can just tell what they are thinking!!! How the heck can that person in that DL be the same haggard person standing infront of me?


I think for some reason the camera they used that day must have had a haze over the lens as damn I look good in that pic! Ha ha! Only thing is I have to renew it next Sept and no way will I ever come up that lucky.

Now my passport photo and school ID is another story....

Marianne and the boys

Lisa, on the one hand they are probably looking at your pic and then see this gorgeous woman in front of them. See..not always a bad thing!
My passport photo is OK.

I have a real problem keeping my eyes open for a flash photo, and my DL photo had to be re-shot 9 times. They caught me with my eyes only half open

My drivers licence picture looks like I am drunk out of my mind, it is almost hilarious, except I don't drink.
I thought my recent photo of Ron was QUITE flattering......